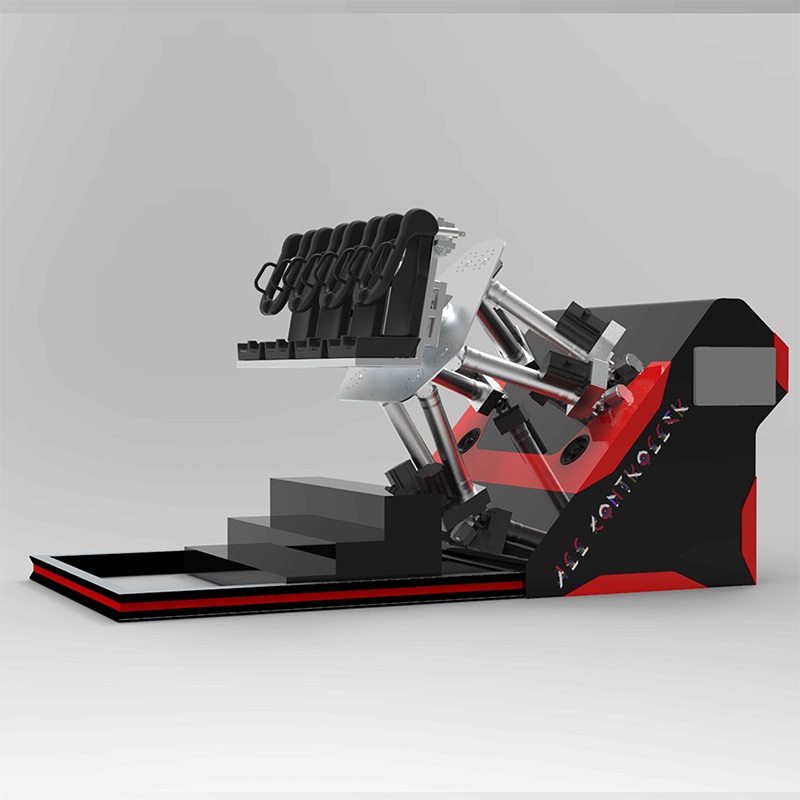 This is a small 6-DOF flight theater developed by our company, which is specially designed for use in popular science museums. The audience wears VR glasses, and the flight theater action synchronizes the VR content in real time. The entire 6-DOF dynamic platform with suspended seats will change at the time specified by the design. The movement mode produces movements such as flying over, sharp bends, bumps, etc., which restores the image effects of climbing, falling, flying, etc., and experience the thrill of flying in the air, just like being on the scene.
Different from large flying theaters, this flying theater is small and flexible, and at the same time has the characteristics of low cost, convenient transportation, and high safety. It is very suitable for science museums and flight experience halls with limited venues or diverse experience.

Parameter

Features
·Our motion simulator platform is VR compatible, virtual reality is paired with our motion simulator.
·We offer Full 6 DOF motion simulator versions to reproduce automobiles, aircrafts, or any other vehicle motion.
·Adjustable motion simulator mounts allow customization of the platform to your needs.
·Our motion simulator is very reliable and widely used in universities and military.
·Experience every bump, vibration and speed change, an incredibly immersive experience.
·After careful design and years of experience to ensure the excellent performance and quality of each motion simulator.
·Built in power source, including an active PFC function to protect from short circuit, overload, overvoltage and overheating.
·Compatible with all major racing and flight titles on PC with simple USB plug in.
·Realistic super smooth operation using advanced actuator speed management.
Software Interface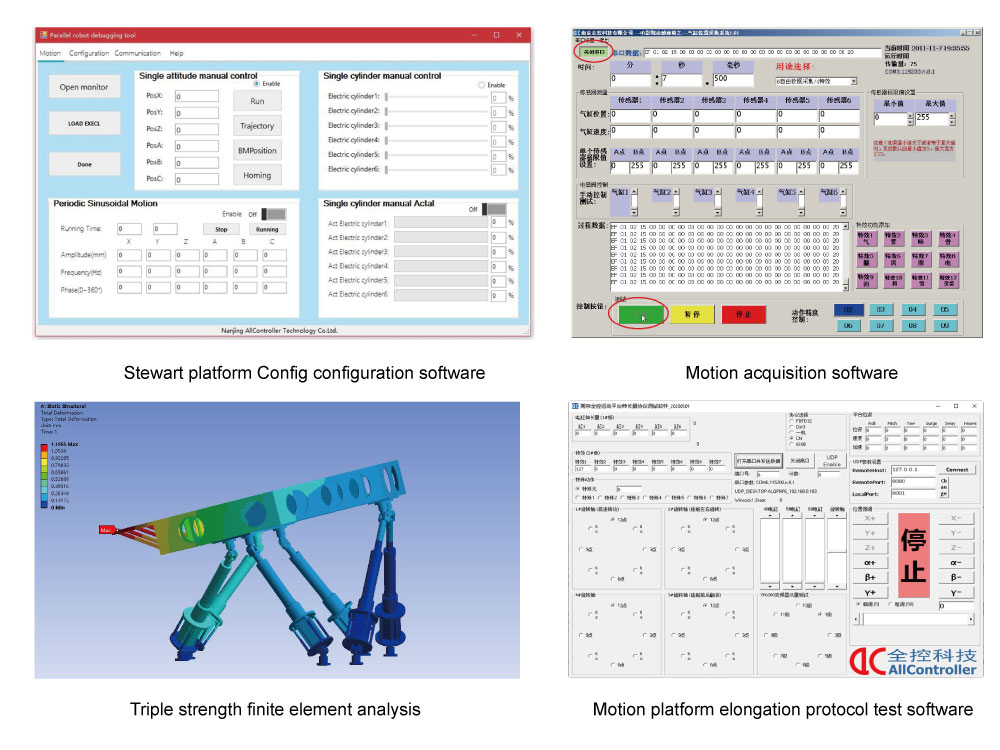 Program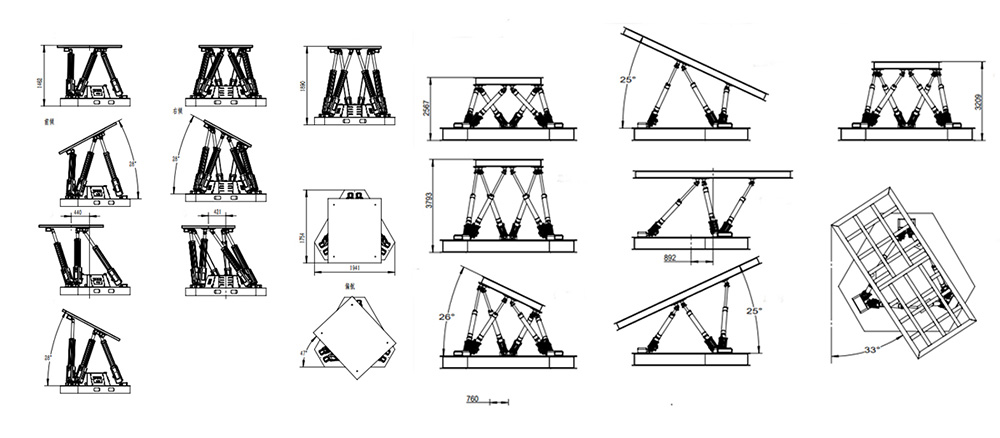 Products Show