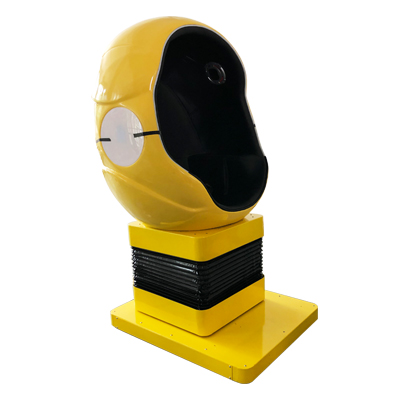 VR egg chair is a virtual virtual simulation experience device. Built-in multiple environments, with VR glasses interaction, can make the experience immersed in another world (roller coaster, pendulum and other scenic spots). Seamlessly integrated with the content screen, every time, you can feel the real pleasure of new spatial displacement in the world in seconds, and the extraordinary perception experience.
Parameter

Features
·Our motion simulator platform is VR compatible, virtual reality is paired with our motion simulator.
·We offer Full 6 DOF motion simulator versions to reproduce automobiles, aircrafts, or any other vehicle motion.
·Adjustable motion simulator mounts allow customization of the platform to your needs.
·Our motion simulator is very reliable and widely used in universities and military.
·Experience every bump, vibration and speed change, an incredibly immersive experience.
·After careful design and years of experience to ensure the excellent performance and quality of each motion simulator.
·Built in power source, including an active PFC function to protect from short circuit, overload, overvoltage and overheating.
·Compatible with all major racing and flight titles on PC with simple USB plug in.
·Realistic super smooth operation using advanced actuator speed management.
Software Interface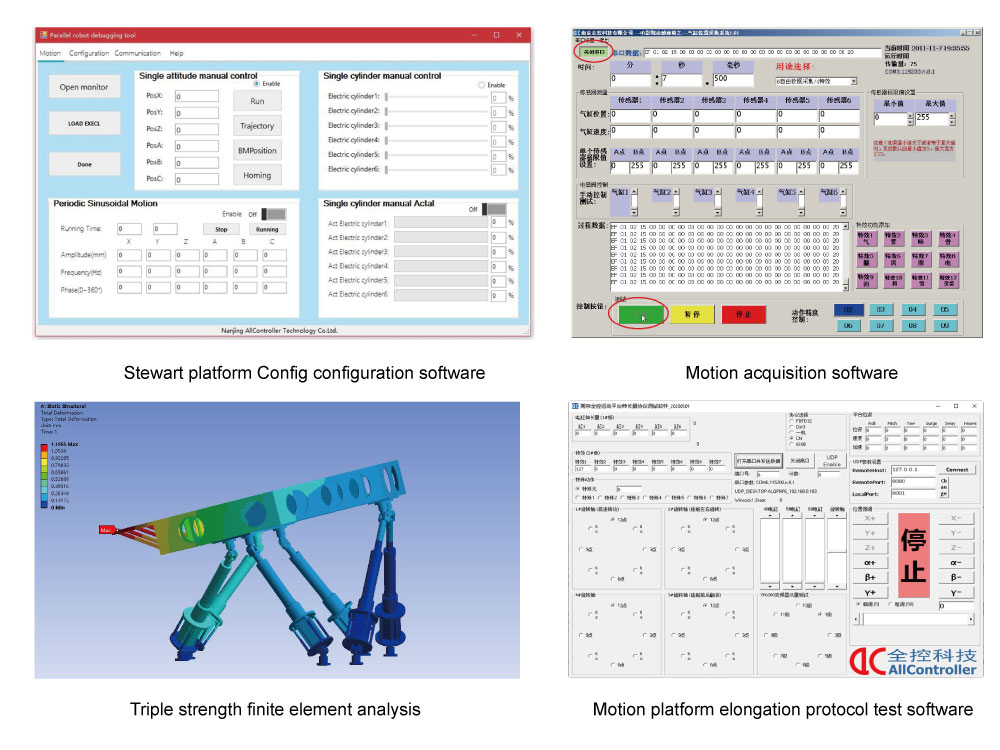 Program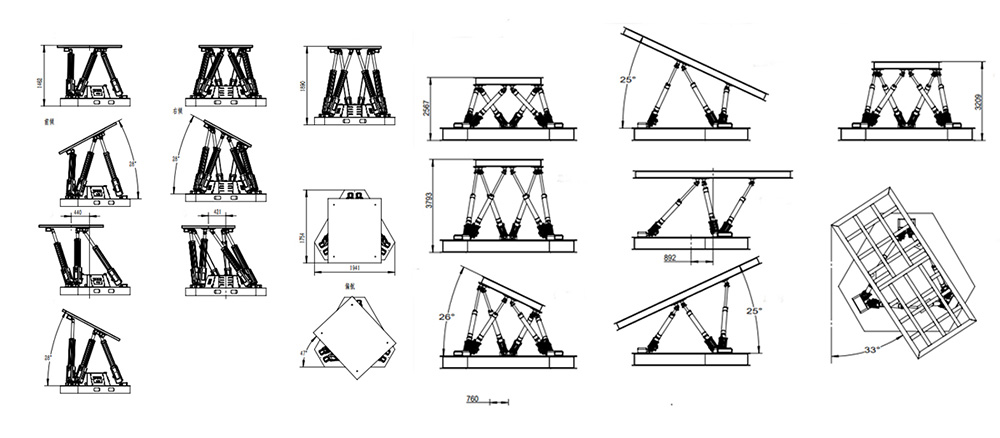 Products Show