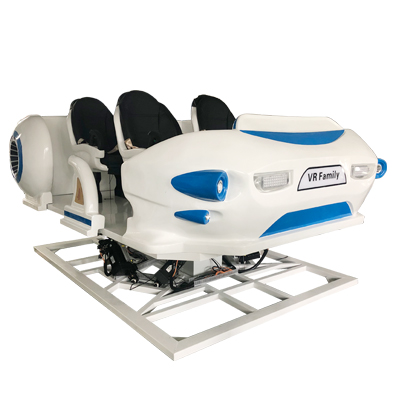 The 6dof vehicle simulation platform is a simulation driving experience that the driver can directly experience in the car. During the experience, the driver can perfectly understand the driving performance and experience of the car. There is no need to drive out to experience, which greatly improves the experience efficiency and cost, and is a novel form of simulation experience. It is easy to attract eyeballs in auto shows.
The 6dof motion platform can do single-degree-of-freedom motion with any degree of freedom in the six degrees of freedom in space, and it can also do compound motion with any number of degrees of freedom.
The 6dof motion platform is a test equipment used for motion simulation of aircraft, ships, aerospace, automobiles, and other vehicles. It is widely used in laboratories, industrial robots, driving training, earthquake simulation, science museums, entertainment games and other industries.
Parameter

Features
·Our motion simulator platform is VR compatible, virtual reality is paired with our motion simulator.
·We offer Full 6 DOF motion simulator versions to reproduce automobiles, aircrafts, or any other vehicle motion.
·Adjustable motion simulator mounts allow customization of the platform to your needs.
·Our motion simulator is very reliable and widely used in universities and military.
·Experience every bump, vibration and speed change, an incredibly immersive experience.
·After careful design and years of experience to ensure the excellent performance and quality of each motion simulator.
·Built in power source, including an active PFC function to protect from short circuit, overload, overvoltage and overheating.
·Compatible with all major racing and flight titles on PC with simple USB plug in.
·Realistic super smooth operation using advanced actuator speed management.
Software Interface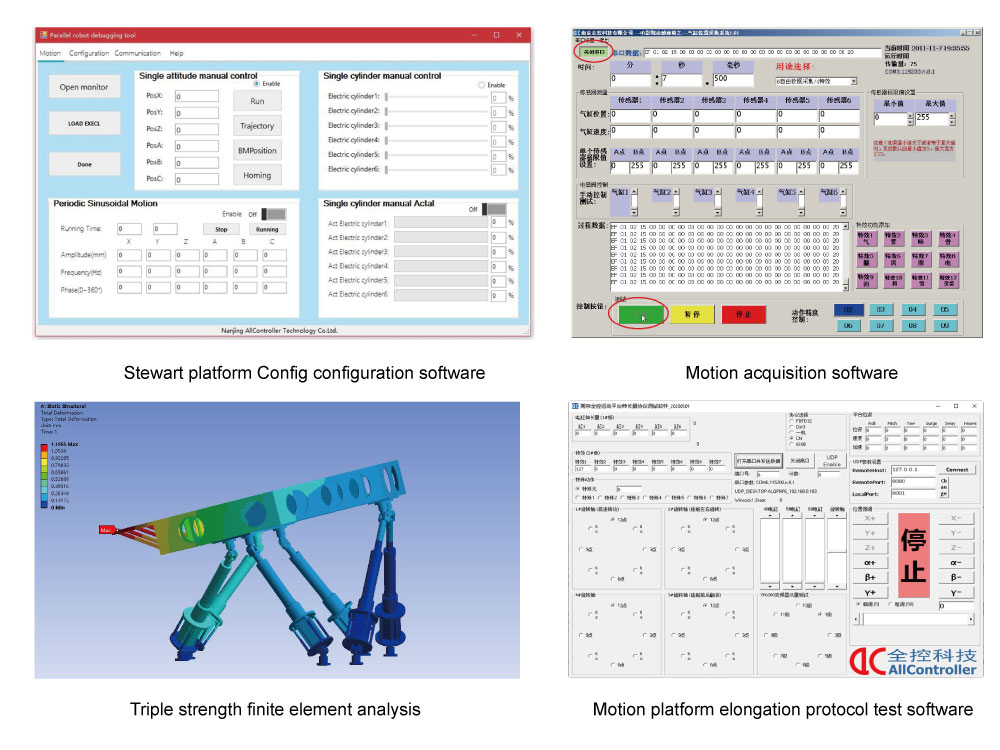 Program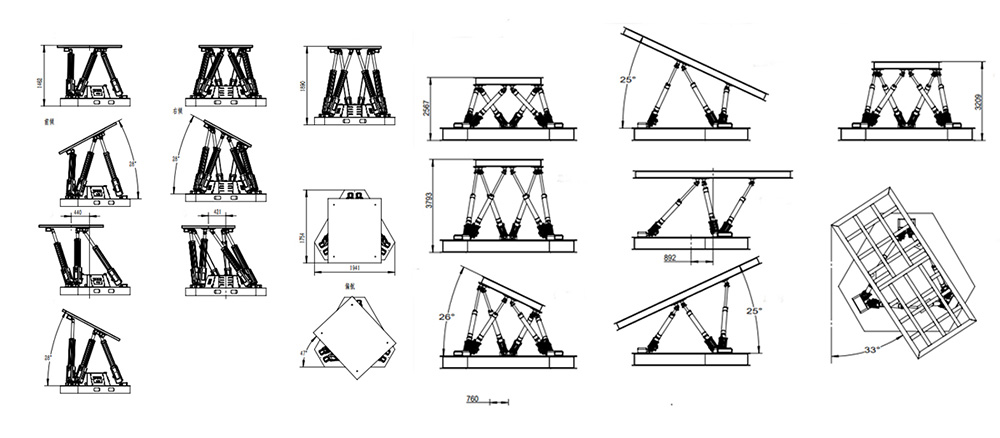 Products Show